Medallion
With the new Medallion, Princess Cruises starts a new wave of vacation travel. The small accessory in the size of a coin replaces the Cruise Card and will open doors to many amenities on board. You can create a personal cruise experience even before you embark your ship.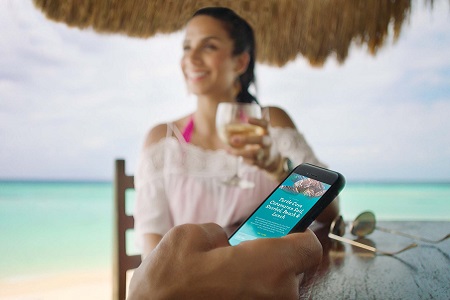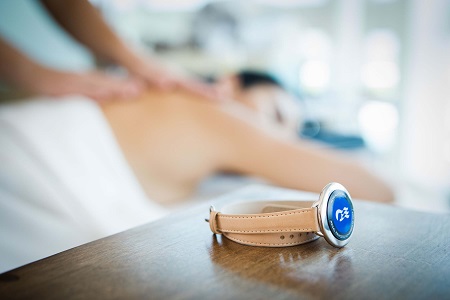 t
How does the Medallion work?
The Medallion uses a technology which is connected to readers throughout the ship and in port so that our crew can offer a better and more personal service.
In connection with the Ocean Compass which is accessible via your mobile phone, tablet, laptop, stateroom TV or via our touchscreens, the Medallion is your personal concierge and will help you to get along on board.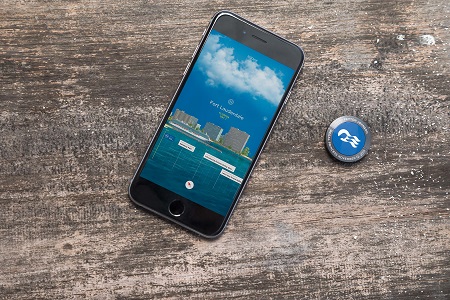 Which features does the Medallion offer?
The Ocean Compass will give you information about, for example, your next course and how you get there from your current location. You can localize family members and friends on board and savor delicacies offered by the crew based on your personal preferences. Furthermore, the Medallion allows you to order meals and drinks to your current location or to any location of your choice. In addition, the Medallion will be used for identification, payment and access to your stateroom.
If the Medallion has already been introduced on your ship, you can personalize your cruise experience in advance via a special website which is accessible via our Cruise Personalizer. In addition to personal data, reservations for restaurants, beverage packages and shore excursions, you can, for example, choose your favorite events and excursions and get appropriate recommendations on board. And if you enter all your personal data in advance, you will enjoy a smooth embarkation process.
Contactless embarkation
From the port to the pool in the blink of an eye. Start your vacation earlier while keeping the distance you need. Get OceanReady® while you're still at home by downloading the MedallionClass™ app from the App Store or Google Play Store. Choose your desired arrival time slot so not all guests are trying to board at the same time.
You can pick up your OceanMedallion™ at your departure port and easily make your way on board, straight to your favorite spot.

Navigate the ship with ease
Let the MedallionClass app on your phone or one of the many digital touch screens on the ship guide you to anywhere on board. Stay connected with your family, friends or travel group no matter where you are on board! Easily locate them anywhere on the ship and send them a message at your convenience.

Keyless access
You don't have your hands free right now? No problem. You walk down the hall and voilà! Your door opens completely by itself when you approach it, and even with a personal greeting. You will enjoy the
keyless access with automatic door locks every time you enter your cabin.
Touchless payment
Shopping without cash or cards. Pay for food, drinks or even laundry tokens completely touch-free thanks to MedallionPay™! Crew members can confirm your identity, based on your uploaded photo and location. Worried about how much you (and your family) bought during your cruise? Easily keep track of your onboard spending in your portfolio. With your mobile devices, you can access it anytime to monitor your onboard spending.
Order food, drinks + more on demand
Feeling hungry during Movies Under the Stars®? Forgot your sunscreen by the pool? Want to avoid the crowds or standing in line? Order whatever you need - burgers, beer, extra towels, aloe, etc. - and we'll bring it to you. There is a one-time activation fee of $14.99 for this service. Keep your distance and continue to enjoy great service.

The best WiFi at sea - Stay connected on your voyage with our MedallionNet®
With MedallionNet® you can access the Internet anywhere on board so you can:
- Send text messages, use video chat, share photos, and check email.
- Stream your favorite shows, movies, music and sports broadcasts
- Stay in touch with your loved ones.
Choose between a package for one or four devices for the entire trip or just for a single day.

Medallion Net is available on all Princess® ships. For more information on availability at sea, please click here
Find friends & family on board
Stay connected with your group no matter where you are on board! Easily find and message your friends and family anywhere on the ship.

View and book events on board
Get an overview of the events happening on your ship - live music, games, stargazing, dance classes and more - and create your own itinerary so you don't miss a thing. Preplanning helps you make the right decisions about how you want to spend your time. If you decide to attend an event, check to see how many people have reserved a venue at any given time. Looking at the upcoming ports and activities for the entire trip makes it easy to plan ahead.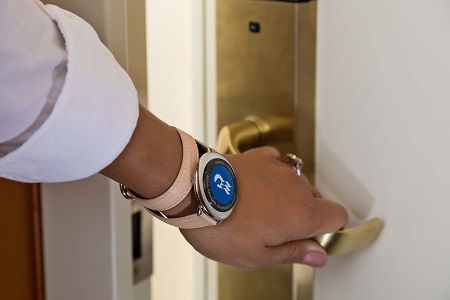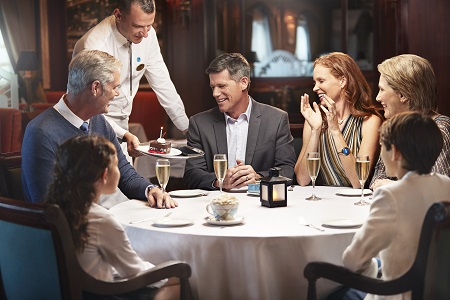 How do I use the Medallion?
You can wear your Medallion as a wristband or pendant or just keep it in your pocket. The chip inside allows you to use the medallion without any transactions.
If you don't want to use the additional services or the Ocean Compass, you can choose the option "Safety Only". In this case, the Medallion will only be used for identification, payment and stateroom access.
On which ships is the Medallion available?

Medallion:
On all Princess MedallionClass® ships. Find out more here